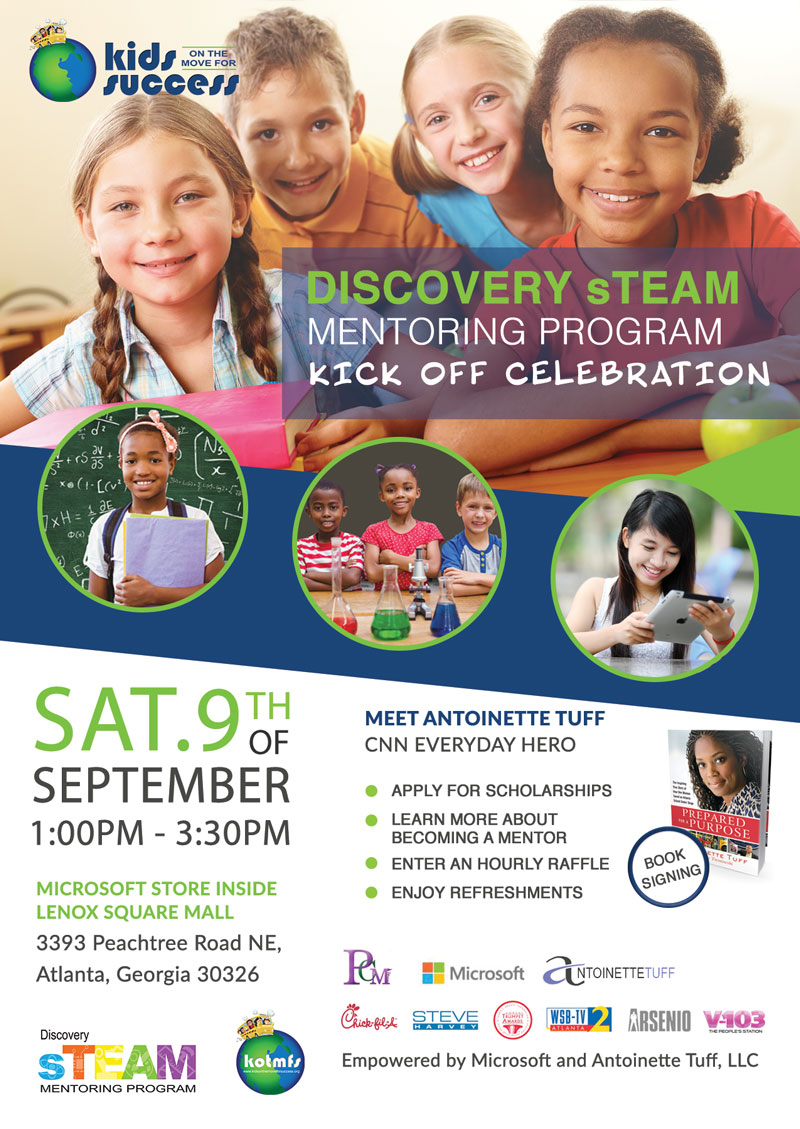 Kids on the Move for Success Discovery sTEAM Mentoring Program Kick Off Celebration Empowered by Microsoft and Antoinette Tuff LLC
Date:             Saturday, September 9, 2017
Time:            1:00 p.m. – 3:30 p.m.
Type:            Kick Off Celebration – Kids on the Move for Success
Location:     Microsoft Store
Lenox Square Mall, 3393 Peachtree Road NE, Atlanta, Georgia 30326
Come join us as we celebrate the Kids on the Move for Success (KOTMFS) and the Kick Off of the Discovery sTEAM Mentoring Program for students in the Atlanta area.
At this fun field event, you will be able to meet Antoinette Tuff, the CNN Everyday Hero who saved the lives of 870 children in August 2013, author of the best-selling book Prepared for a Purpose and founder of the KOTMFS.
Apply for Scholarships
Learn about becoming a mentor
Hourly raffles
Refreshments
Onsite book signing
Empowered by Microsoft and Antoinette Tuff, LLC
.