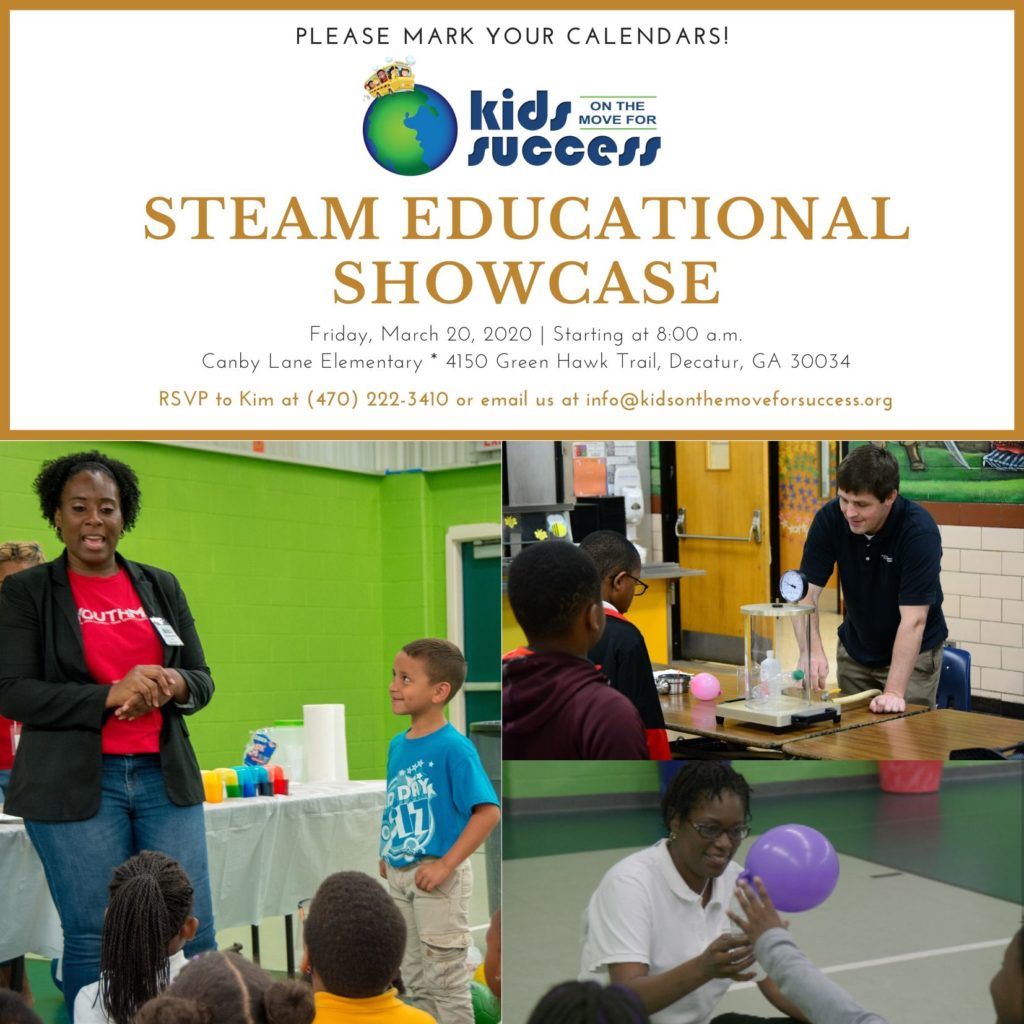 | | |
| --- | --- |
| Dates: | March 20, 2020 |
| Time: | 8:00 a.m. – 12:00 noon |
| Location: | Canby Lane Elementary |
| | 4150 Green Hawk Trail |
| | Decatur, GA 30034 |
We are in full swing preparing for our 3rd annual STEAM (science, technology, engineering, arts and math) Educational Showcase in a DeKalb County Public School District on March 20, 2020. This event corresponds with the celebration of STEM across the state of Georgia. It is the goal of the event to expose more than 650 students from pre-kindergarten to 5th grade, including the special education classes, to the fun, exciting and diverse world of STEAM. Many of these students have only had minimal exposure to STEM in their classrooms and community. Also, the Kids on the Move for Success Mentees will be learning leadership and organizational skills as they serve as Ambassadors.
Each student will visit more than 17 exhibitors which represent each of the STEAM subject areas. Our exhibitors include universities, engineers, mathematicians, personal coaches and much more!
This event is for Canby Lane Elementary students only.  If you would like us to bring this Showcase to your school or community please email us at info@kidsonthemoveforsuccess.org or contact us at (470) 222-3410.
If you would like to be an exhibitors and help us make a difference in students who are homeless, foster and live in low income communities reach out to us also at info@kidsonthemoveforsuccess.org or contact us at (470) 222-3410.